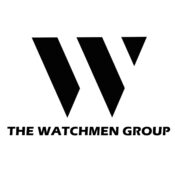 Description
The Private Investigators and Professional Process Servers with The Watchmen Group Investigations, Inc. provide professional services to our Clients with an objective oriented philosophy. Whether it is serving a subpoena, a civil warrant, or locating an individual evading service, our professionals will meet the needs of every client. We cover middle Tennessee, and provide forwarding services across the entire State for clients seeking a turn key solution for serves in Tennessee. Call today.
Local papers are $55.00, including three attempts on three different days, three different times. We'll go the extra mile to get your papers served, including running skips, interviewing neighbors, and running vehicle plates.*
*Additional costs may apply.
Visit our website: www.thewatchmengroup.org
Send Message to listing owner